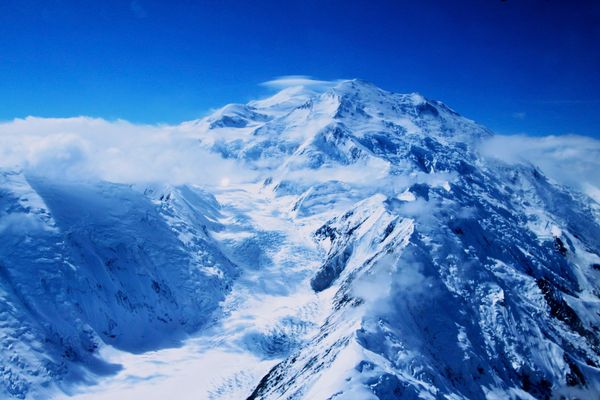 Alaska in July is simply amazing. People come out of the wood work from a long cold winter of hunkering down. In the second week of my July tour, I headed out to the remote town of McCarthy, Alaska with my friend, Jonas Moser.  We just had a busy weekend at the Girdwood Forest Fair, running sound, playing music and keeping the black bears at bay.  After a week of music in Girdwood, Jonas and I took off in a Toyota Tundra to McCarthy Alaska, where I would spend the next week teaching families percussion, song-writing and guitar - SUPER AWESOME FUN!  
While in the woods up a 4-wheeler trail, the 2nd day of my time in McCarthy, I was sitting at my cabin writing a song for my brother. Noon rolled around and I grabbed my tooth brush, scrubbing my pearly whites, I meandered about 40 yards to the river bank which was a 15 foot cliff.  I was doubled over brushing my tongue hacking and yaking when I heard a tumbling through the soap berry bushes (similar to blue berry bushes) coming in my direction behind me.  I turned around and saw a black bear 30 yards out, ears back, locked onto me and charging.  Without so much as a thought, I charged back screaming and yelling something growly and fierce. I got a few strides into my charge and the 400+ lbs bruin broke off to the left and trucked it through the woods.  My heart started beating again and I was dumbfounded by what had just happened.  30 years of living in Alaskan woods, around bears, never have I been charged.
I spent the entire week reflecting and thinking what I did wrong.  I conclude that the male bear was in the area stalking a moose with 2 calves.  The black bear must have thought I was a baby moose in distress because of the gagging noise I was making! Yikes! After my return to Minnesota, I wrote the song :) One of my favorite to perform, Tooth Brush Bruin.
The rest of my Alaska Tour was amazing. Music, fishing, squirrels in the suburban, the Youkalop in McCarthy, Copper's Landing, late night jams and songwriting.  I love Alaska. I'll be returning in April of 2018 as well as July of 2018. Here is a little video I made of my Alaska tours over the past year. The song is the one I wrote for Adam the day I got charged.  Thanks for taking the time to read this. Much love.
Chris