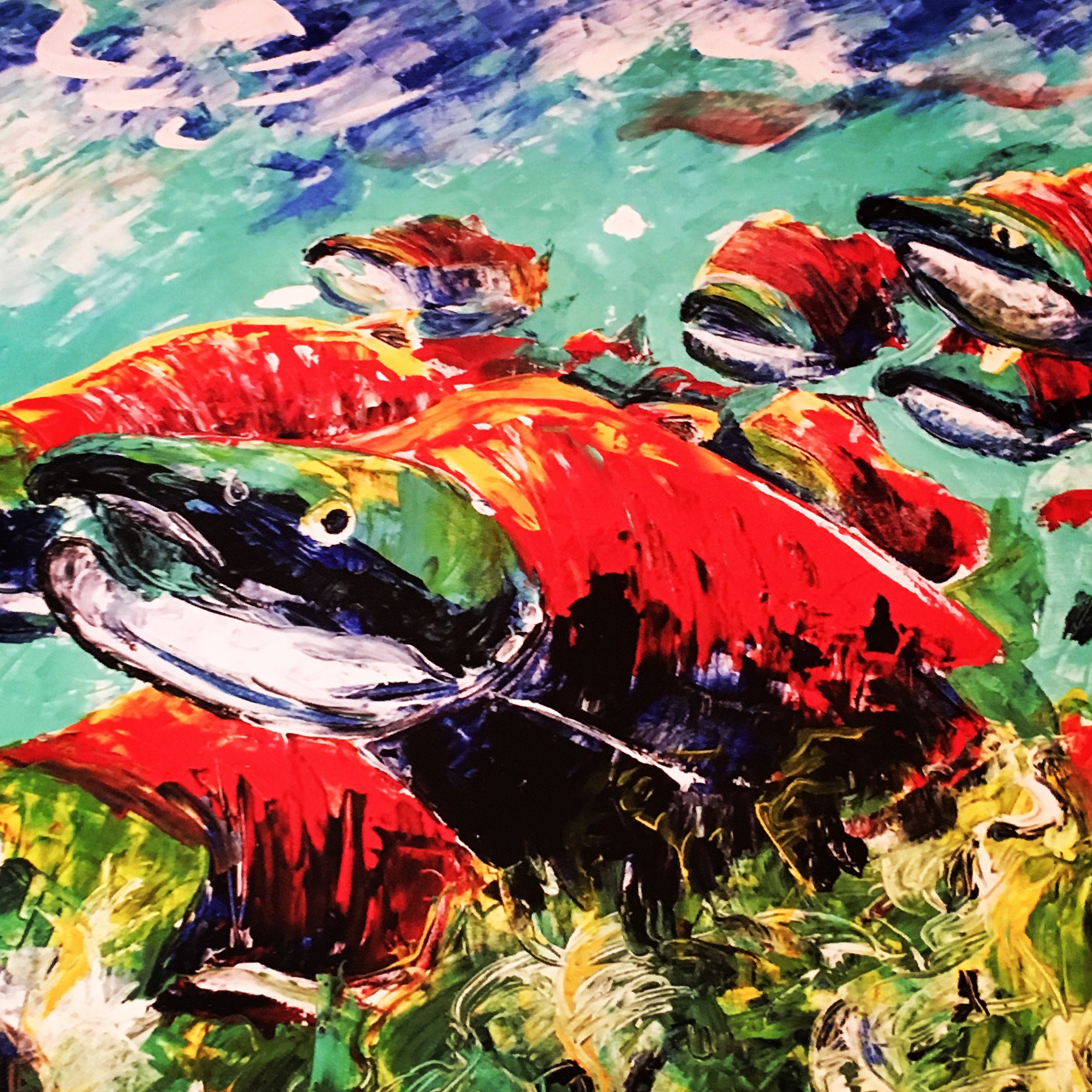 Coming home to Alaska has been exceptional. Re-kindling old friendships and relationships long thought to be lost memories. Driving hours and hours through majestic mountains and their alpine passes leaves plenty of time for the mind to unwind.
After landing in Anchorage we settled in fast, playing a couple shows around the bowl area. One of the venues sits downtown on 5th and C st.; Sullivan's Steakhouse, where
Joel Kachel
and I have been the resident musicians the past 3 weeks. A nice, upper class cliental looking for that classy low lit mood lighting.  Old friend Tommy Potts is behind the bar making it a familiar venue even though much of the traffic is tourists with the good chance of friends stopping through for an app and drink.
The next night was a Thursday at Garcia's, my first job back in high school. Holy AWESOME BatMan.  So many familiar faces and friends. TWP Showcased Joel this night where I mostly sat on the Cajon and backed him.  It was a good night. After the Shenanigans, we headed up Eagle River Valley and stayed at my buddies house. Waking up on a mountainside to a glacier sunrise was quite spiritual. Especially when the black bear walked up to the open tour van we were loading!
After coffee and farewells Joel and I hit the road for Homer. But not before we picked up Jonny Stixx on our way through Anchorage. The road to Homer is simply one of the most breath-taking drives I have ever ridden.  I do not say that lightly.  South Anchorage spills down into the Turn Again mud flats.  A railroad and inlet ocean on the right side with the sheer rocky cliffs of the Chugach Mountains on the left.  In the summer months it is common to see Dahl Sheep on the low cliffs next to the road.  When the salmon are running, Beluga Whales give chase, riding the powerful incoming tides, feasting on salmon ready to spawn.
This truly is gods country.